Stix Terriff and Sal Morone create high brow lounge for your low life the way it should be done. Never fearing the abstract nor the mundane, the duo creates songs that sound like classic standards. Beauty, hysterical mania and group swaying are all fierce components of their live show which is not to be missed.
Like the bastard sons of Vegas statuesque performers, Music for Sight Seeing embody the psychic connection of entertainers who understand that their audience may prefer all-you-can-eat over the word "cheap". Plush, theatrical, updating the outdated… Stix and Sal want you to relax, have a ha ha and swoon softly to the magic that is their own and soon will be yours.
"Rising Star" (This was written against the clock for the American Idol Songwriting Contest in 2008. MFSS missed the entry by three hours because midnight is different in NY than CA. They agree that this is one of the worst songs they could have come up with and are very proud of how bad it is.)
Check out Music for Sight Seeing playing "We Belong" live at Martuni's in San Francisco.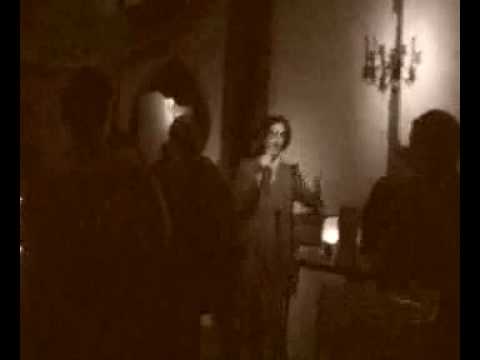 More Music for Sight Seeing Mumbo Jumbo (we like jumbo) at Myspace: