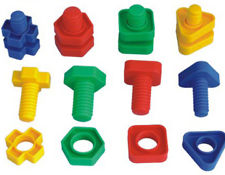 A Master class for BA and MFA students in the performing arts (music, dance and theatre) as well as professional artists who are looking to expand their business skill set. This crash course goes over the building blocks of running a successful and sustainable business as a performing artist. Topics include marketing, PR, fundraising, fiscal sponsorship, self-producing your work, grants and touring.
The course can be taught over one or two days. Below is the general outline of topics covered:
Morning Session 10:00 AM-1:00 PM
Building Blocks: The Foundational Toolkit for Your Artistic Business
Topics include:

Business Models and Fiscal Sponsorship
Protecting Yourself: Insurance
Self-producing your work
Arts Advocates and Networking
Public Relations and Marketing
Grants
Budgeting
Lunch will be from 1:00-2:00 but Seth will be available for an informal Q&A
Afternoon Session: 2:00 PM-5:00 PM
Taking it to the Streets: Touring without Losing Your Shi(r)t
Topics include:
Crowd-funding online and offline
Touring the festival circuits
Touring the college circuit
Arts Presenters, The Regional and National Arts Conferences
Working with booking agents and managers
Hiring and Outsourcing Admin Work
"Seth brings the same incisive wit and observation to his teaching that he brings to his monologues, articulating best practices from his own experiences, but also leaving room for further discussion, other tactics and new approaches. Part of the value of this course lies in the hard-won knowledge and experience that Seth imparts, but also in the affirmation that it is indeed possible, with work and planning, to get out on the road and make a go of it.
Whether for working artists looking to take their next career step or for BFA or MFA students, the "Nuts & Bolts" workshop is a practical look at what to expect and what it takes to tour effectively as a solo performer or small-group artist. His honest appraisals of values and opportunities give attendees a head start as they chart their own path." -Carl Atiya Swanson, Director of Movement Building at Springboard for the Arts, St. Paul, MN
"Seth draws from a wealth of knowledge in a humorous, accessible way.  He is able to address the unique fears and stigmas associated with being "an artist" by offering tangible, effective strategies, and he does this in an encouraging yet realistic manner using up-to-date information to help students successfully navigate the world of the arts." - Sarah Steward, Career and Community Engagement, Naropa University
"I've seen plenty of artists who turn their collective nose up at the business aspect of what we do, as though it somehow soils us, corrupts our creative integrity…
Seth never has, and he's always turned a keen, analytical eye to the unique marketing problems that face touring professionals. He's never hesitated to pull someone aside and pick through their years of experience. And he's always understood one of the strangest aspects of what we do: that there's no such thing as a business decision that isn't also a creative decision, and vice versa… this is one of the best crash courses you could find." -Womb With a View blog, Twin Cities Daily Planet