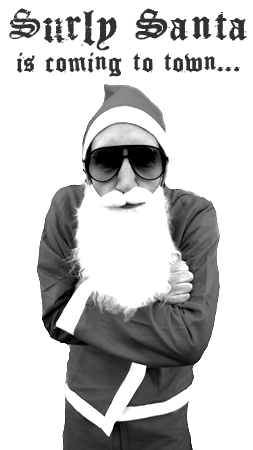 "A Christmas show for the rest of us."
Ever wondered how Santa really feels about the holiday season? Get a first hand account into the workings of Santa's workshop including elf labor laws, Ms. Claus' feminist manifesto and the source of Rudolph's annoying optimism. You quickly learn that Santa ain't no Saint and you'll hear Christmas songs like never before. Not meant for kids. At all.
Available every December whether you like it or not.
Want Surly's holiday EP, A Period Piece About Christmas. Yeah you do. You'll get it in a swift little zip file. Click the buy now to make it happen:
To get a taste: